"Jew & Gentile One in Messiah"
"the biblical truth lives here"
If you are looking for a solid teaching ministry, then you have found a home.
If you just looking for fluff and stuff this is not your place.
No Talmud (rabbinic teachings) and No Christian doctrine. Straight SOLID biblical teachings.
"The Route 66 Highway"...Genesis to Revelation the only perfect word of God!
Why the name Beth Goyim?
Isa 56:7 I will bring them to my holy mountain and make them joyful in my house of prayer; their burnt offerings and sacrifices will be accepted on my altar; for my house will be called a house of prayer for all peoples."
Mar 11:17 And He began to teach and say to them, "Is it not written, 'MY HOUSE SHALL BE CALLED A HOUSE OF PRAYER FOR ALL THE NATIONS'
House = Beth in Hebrew People or nations =all peoples Hebrew & Gentiles
hence the name of the congregation...Beth Goyim
Messianic = meaning we believe and follow Yeshua the foretold Messiah of Israel
Congregation = group of people with a similar thought process.
| | | | | | | |
| --- | --- | --- | --- | --- | --- | --- |
| | | | | | | |
| STATEMENT OF OUR FAITH | ABOUT US/BIO | SERVICE TIME & DIRECTIONS | THIS WEEK'S MESSAGE | BGMC MINISTRIES | The Remnant's CALL TV show | DISCIPLESHIP TV |
| | | | | | | |
| MTT- HEBREW ROOTS | MTT-REVELATION STUDY | MINI PARASH TEACHINGS | HOLY DAYS | THE REMNANTS CALL RADIO SHOW | VIDEOTRACKS | CHARTS |
| | | | | | | |
| ISRAEL VIDEOS | CONCERTS | UPCOMING EVENTS | HALL OF SHAME | LINKS | ESPANOL | SENDEROS ANTIGUOS |
35 volcanoes, lots of rumors of wars, plagues and so much more
UStream

video on demand

Livestream 24/7 TV channel

WBGMC-TV

on smartphone

download FREE vimeo app OR ustream app

BGMC TV
Beth Goyim Messianic Congregation is a 501C3 not for profit organization
Beth Goyim Messianic Congregation is like the first congregation/church at Antioch. Jew and Gentile one in Messiah. So it was in the beginning so shall it be in the end. Knowing Yeshua (Jesus) the Messiah is not about religion it is about faith.
Learn about your

Heritage

. Yeshua "Jesus" is the same always and He never stopped being a Jew. Come and get back what Hasatan "satan" has stolen from you. If you are saved you are engrafted into the Hebrew Olive Tree. Come to Beth Goyim and see things from the original "Jewish" perspective.
Live web-broadcast
Shabbat "The Lord's day-Sat", Bible Study & Prayer night
SHABBAT "
Saturday"
at
11 AM -
Bible Study Tuesday night 7:15-9:30PM EST
World Wide Prayer Night Thursday 7:30-9:30PM EST
973-338-7800
We'll be looking to see you this week at :
20-26 Industrial Ave. 2nd floor (there is an elevator)
Fairview, NJ 07022
FREE parking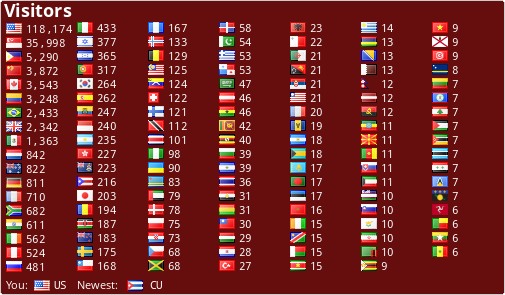 If you need to know what time is it in the world click here