20-26 Industrial Ave. 2nd Floor, Fairview, NJ 07022 (973) 338-7800

"Jew & Gentile One in Messiah"

"the biblical truth lives here"

No Talmud (rabbinic teachings) and No Christian doctrine. Straight biblical teachings.

"The Route 66 Highway"...Genesis to Revelation the only perfect word of God!

Always remember Yeshua the Messiah is the same Yesterday, Today and Forever.

He was never a Catholic, Baptist, Evangelical, Pentecostal or any of the other 1,500 denominations of Christianity

He is, and always will be a Jew. And all the Talmidim (Disciples) were Messianic Jews

If you say we are legalistic we say thank you for the great compliment!!!

For the King of all creation would never give any commandments that are bad.

If you say the Law was nailed to the cross

We say the Law was resurrected 3 days later!
STATEMENT OF OUR FAITH

ABOUT US/BIO

SERVICE & BROADCAST TIMES

DIRECTIONS

SHABBAT MESSAGE
ENGLISH ONLY EREV SHABBAT
EDUCATION proper biblical discipleship

THE REMNANT'S CALL TV SHOWS

THE REMNANTS CALL MESSIANIC MUSIC RADIO SHOW

SLEDGEHAMMER
MIRIAM'S HEART WOMEN'S MINISTRY
CONCERTS
Upcoming events
MINISTRY 153 MESSIANIC DEVOTIONAL
ISRAEL VIDEOS
Messianic Home School

ESPANOL
BGMCTV WEEKLY LESSONS
SHABBAT

WEEKLY PARASHA

ALL OF BGMC'S

ALL OF BGMC'S

ROAD TO EMMAUS

4
@rabbiandrew

PERISCOPE

YESHUATUBE

because youtube does not like the bible we made our own stream. yeshuatube.org

FACEBOOK

SEARCH:

Beth Goyim

Messianic Congregation

WBGMC-TV

on smartphone

download FREE vimeo app

BGMC TV

or

La Casa De Las Naciones Beth Goyim

LIVESTREAMING

TUESDAY 7:30PM EST, Erev Shabbat 11PM & SHABBAT (sat) 11AM EST
BETH GOYIM MESSIANIC CONGREGATION INTERNATIONAL
Columbia
Carrera 92 N 80C- 43 Bogotá D.C., Colombia
Cel: 301 230 9322
Skype: BethGoyimBogota
E-mail: Bethgoyimbogota@gmail.com
Pastor Mesiánico. Rubén Alexander Becerra
Service Erev Shabbat 8:50PM
Shabbat 10:00AM Prayer & Service
Shabbat with Pastor Ruben 4:00 PM
YOUTUBE
BETH GOYIM BOGOTA
To contact by E-Mail hit button below
| | |
| --- | --- |
| Messianic rabbi Andrew | rebbitzen Kelly |
rabbiandrew@bethgoyim.org
Beth Goyim Messianic Congregation is a 501C3 not for profit organization
Beth Goyim Messianic Congregation is like the first congregation/church at Antioch. Jew and Gentile one in Messiah. So it was in the beginning so shall it be in the end. Knowing Yeshua (Jesus) the Messiah is not about religion it is about faith.
Learn about your

Heritage

. Yeshua "Jesus" is the same always and He never stopped being a Jew. Come and get back what Hasatan "satan" has stolen from you. If you are saved you are engrafted into the Hebrew Olive Tree. Come to Beth Goyim and see things from the original "Jewish" perspective.
Live web-broadcast
Shabbat "The Lord's day-Sat", Bible Study (Tuesday)
SHABBAT "Saturday" at 11 AM - Bible Study Tuesday night 7:35-9:30PM EST
973-338-7800
We'll be looking to see you this week at :
20-26 Industrial Ave. 2nd floor (there is an elevator)
Fairview, NJ 07022
FREE parking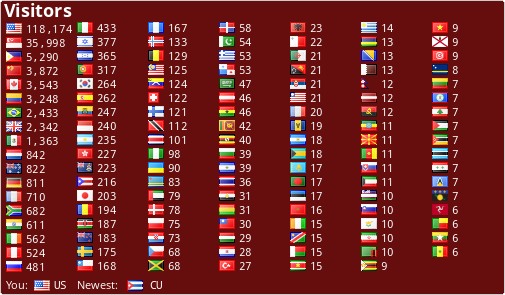 If you need to know what time is it in the world click here