20-26 Industrial Ave. 2nd Floor, Fairview, NJ 07022 (973) 338-7800
Marriage is...LOVE
For the married couple it is essential that each remember that Adonai is love, not man. For man, love must be learned. The ultimate lesson planner or textbook for love is the Word.
The Torah teaches us Love. After the fall of man, Adonai watched as His precious people repeatedly fell prey to the lies and deceit of hasatan. The Lord anticipated that we would need assistance, so He started His primer with Moshe and ended it with Yochanan/John, in Revelation.
Don't take vengeance on or bear a grudge against any of your people; rather, love your neighbor as yourself; I am Adonai.
Leviticus 19:18
"Rabbi, Moshe wrote for us that if a man's brother dies and leaves a wife but no child, his brother must take the wife and have children to preserve the man's family line.
There were seven brothers. The first one took a wife, and when he died, he left no children.
Then the second one took her and died without leaving children, and the third likewise,
and none of the seven left children. Last of all, the woman also died.
In the Resurrection, whose wife will she be? For all seven had her as wife."
Yeshua said to them, "Isn't this the reason that you go astray? because you are ignorant both of the Tanakh and of the power of God?
For when people rise from the dead, neither men nor women marry — they are like angels in heaven.
And as for the dead being raised, haven't you read in the book of Moshe, in the passage about the bush, how God said to him, 'I am the God of Avraham, the God of Yitz'chak and the God of Ya`akov'?
He is God not of the dead, but of the living! You are going far astray!"
One of the Torah-teachers came up and heard them engaged in this discussion. Seeing that Yeshua answered them well, he asked him, "Which is the most important mitzvah of them all?"
Yeshua answered, "The most important is, 'Sh'ma Yisra'el, Adonai Eloheinu, Adonai echad [Hear, O Isra'el, the Lord our God, the Lord is one],
and you are to love Adonai your God with all your heart, with all your soul, with all your understanding and with all your strength.'
The second is this: 'You are to love your neighbor as yourself.' There is no other mitzvah greater than these."
The Torah-teacher said to him, "Well said, Rabbi; you speak the truth when you say that he is one, and that there is no other besides him;
and that loving him with all one's heart, understanding and strength, and loving one's neighbor as oneself, mean more than all the burnt offerings and sacrifices."
When Yeshua saw that he responded sensibly, he said to him, "You are not far from the Kingdom of God." And after that, no one dared put to him another sh'eilah.
Mark 12:19-34
Each married couple must fully understand the spiritual power that is unleashed on the day of the wedding.
The Love of the Bridegroom and the Bride is a power that overcomes all evil and all destruction. Scripture teaches us that love has the power to protect or cover us from evil.
Hatred stirs up strife, But love covers all transgressions.
Proverbs 10:12
"He has brought me to his banquet hall, And his banner over me is love.
Song of Songs 2:4
"As for you, tower of the flock, Hill of the daughter of Zion, To you it will come-- Even the former dominion will come, The kingdom of the daughter of Jerusalem. "Now, why do you cry out loudly? Is there no king among you, Or has your counselor perished, That agony has gripped you like a woman in childbirth? "Writhe and labor to give birth, Daughter of Zion, like a woman in childbirth; For now you will go out of the city, Dwell in the field, And go to Babylon. There you will be rescued; There the LORD will redeem you From the hand of your enemies. "And now many nations have been assembled against you Who say, 'Let her be polluted, And let our eyes gloat over Zion.' "But they do not know the thoughts of the LORD, And they do not understand His purpose; For He has gathered them like sheaves to the threshing floor. "Arise and thresh, daughter of Zion, For your horn I will make iron And your hoofs I will make bronze, That you may pulverize many peoples, That you may devote to the LORD their unjust gain
And their wealth to the Lord of all the earth.
Micah 4:8-13
Scripture teaches us that love has the power to bring forth fruit, life and blessings, even in impossible situations and under severe circumstances –
It is a miracle to even have love in this wicked sin-filled world.
For the people who worship Adonai, His love pours out even in the darkness, for His betrothed. He offers shalom, and joy, and even small tokens of affection and love during this time before the day of the wedding. He even reveals the magnificent wedding plans and His vision for life after the Wedding Feast to encourage His bride while waiting. She is invited to share in the joy of planning and the preparing their united life in eternity.
Enjoy life with the woman whom you love all the days of your fleeting life which He has given to you under the sun; for this is your reward in life and in your toil in which you have labored under the sun.
Ecclesiastes 9:9
But in the acharit-hayamim it will come about that the mountain of Adonai's house will be established as the most important mountain. It will be regarded more highly than the other hills, and peoples will stream there.
Many Gentiles will go and say, "Come, let's go up to the mountain of Adonai, to the house of the God of Ya`akov! He will teach us about his ways, and we will walk in his paths." For out of Tziyon will go forth Torah, the word of Adonai from Yerushalayim.
He will judge between many peoples and arbitrate for many nations far away. Then they will hammer their swords into plow-blades and their spears into pruning-knives; nations will not raise swords at each other, and they will no longer learn war.
Instead, each person will sit under his vine and fig tree, with no one to upset him, for the mouth of Adonai-Tzva'ot has spoken.
For all the peoples will walk, each in the name of its god; but we will walk in the name of Adonai our God forever and ever.
"When that day comes," says Adonai, "I will assemble the lame and gather those who were dispersed, along with those I afflicted.
I will make the lame a remnant and those who were driven off a strong nation." Adonai will rule them on Mount Tziyon from that time forth and forever.
Micah 4:1-7
For the married couple, acts of compassion toward each other must be binding outward expressions of love that strengthen the marriage beginning the day after the wedding.
For Adonai, love is an incomplete idea until it is transformed into action. Love is demonstrated through acts of Compassion.
When Israel was a youth I loved him, And out of Egypt I called My son.
The more they called them, The more they went from them; They kept sacrificing to the Baals
And burning incense to idols. Yet it is I who taught Ephraim to walk, I took them in My arms;
But they did not know that I healed them. I led them with cords of a man, with bonds of love,
And I became to them as one who lifts the yoke from their jaws; And I bent down and fed them.
They will not return to the land of Egypt; But Assyria--he will be their king
Because they refused to return to Me. The sword will whirl against their cities,
And will demolish their gate bars And consume them because of their counsels.
So My people are bent on turning from Me. Though they call them to the One on high,
None at all exalts Him. How can I give you up, O Ephraim? How can I surrender you, O Israel?
How can I make you like Admah? How can I treat you like Zeboiim?
My heart is turned over within Me, All My compassions are kindled.
Iwill not execute My fierce anger; I will not destroy Ephraim again.
For I am God and not man, the Holy One in your midst, And I will not come in wrath.
They will walk after the LORD, He will roar like a lion; Indeed He will roar And His sons will come trembling from the west. They will come trembling like birds from Egypt And like doves from the land of Assyria; And I will settle them in their houses, declares the LORD. Ephraim surrounds Me with lies And the house of Israel with deceit; Judah is also unruly against God,
Even against the Holy One who is faithful.
Hosea 11:1-12
Human being, you have already been told what is good, what Adonai demands of you — no more than to act justly, love grace and walk in purity with your God.
Micah 6:8
Therefore I, the prisoner of the Lord, implore you to walk in a manner worthy of the calling with which you have been called, with all humility and gentleness, with patience, showing tolerance for one another in love,
Ephesians 4:1
In marriage, the concept of love as man has promoted, does not have the power to sustain the couple over this lifetime. Love, defined and worked as Adonai has designed it, is the only power capable of lasting for the duration.
The Word gives us essential information about the functions and characteristics of Godly Love.
QUESTIONS
"Jew & Gentile One in Messiah"
"the biblical truth lives here"
No Talmud (rabbinic teachings) and No Christian doctrine. Straight biblical teachings.
"The Route 66 Highway"...Genesis to Revelation the only perfect word of God!
Always remember Yeshua the Messiah is the same Yesterday, Today and Forever.
He was never a Catholic, Baptist, Evangelical, Pentecostal or any of the other 1,500 denominations of Christianity
He is, and always will be a Jew. And all the Talmidim (Disciples) were Messianic Jews
Why the name Beth Goyim?
Isa 56:7 I will bring them to my holy mountain and make them joyful in my house of prayer; their burnt offerings and sacrifices will be accepted on my altar; for my house will be called a house of prayer for all peoples."
Mar 11:17 And He began to teach and say to them, "Is it not written, 'MY HOUSE SHALL BE CALLED A HOUSE OF PRAYER FOR ALL THE NATIONS'
House = Beth in Hebrew People or nations =all peoples Hebrew & Gentiles
hence the name of the congregation...Beth Goyim
Messianic = meaning we believe and follow Yeshua the foretold Messiah of Israel
Congregation = group of people with a similar thought process.
STATEMENT OF OUR FAITH

ABOUT US/BIO

SERVICE & BROADCAST TIMES

DIRECTIONS

ISRAEL VIDEOS
THIS WEEK'S MESSAGE
THE REMNANTS CALL MESSIANIC MUSIC RADIO SHOW

THE REMNANT'S CALL TV SHOWS

EDUCATION

Marriage Ministry
CONCERTS
PROPHECY
Upcoming events
ESPANOL
VIDEOTRACKS
Messianic Home School
UStream

video on demand

Livestream 24/7 TV channel

WBGMC-TV

on smartphone

download FREE vimeo app OR ustream app

BGMC TV

LIVESTREAMING

TUESDAY 7:15PM EST & SHABBAT (sat) 11AM EST
To contact by E-Mail hit button below
| | |
| --- | --- |
| Messianic rabbi Andrew | rebbitzen Kelly |
rabbiandrew@bethgoyim.org
Beth Goyim Messianic Congregation is a 501C3 not for profit organization
Beth Goyim Messianic Congregation is like the first congregation/church at Antioch. Jew and Gentile one in Messiah. So it was in the beginning so shall it be in the end. Knowing Yeshua (Jesus) the Messiah is not about religion it is about faith.
Learn about your

Heritage

. Yeshua "Jesus" is the same always and He never stopped being a Jew. Come and get back what Hasatan "satan" has stolen from you. If you are saved you are engrafted into the Hebrew Olive Tree. Come to Beth Goyim and see things from the original "Jewish" perspective.
Live web-broadcast
Shabbat "The Lord's day-Sat", Bible Study (Tuesday) & Prayer (Thursday)
SHABBAT "
Saturday"
at
11 AM -
Bible Study Tuesday night 7:15-9:30PM EST
World Wide Prayer Night Thursday 7:30-9:30PM EST
973-338-7800
We'll be looking to see you this week at :
20-26 Industrial Ave. 2nd floor (there is an elevator)
Fairview, NJ 07022
FREE parking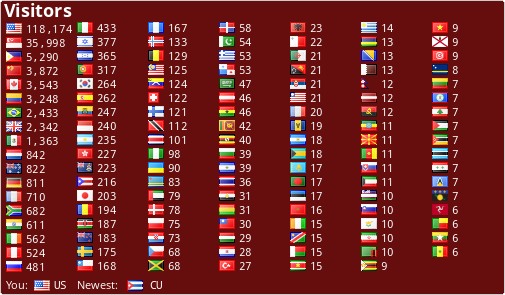 If you need to know what time is it in the world click here