20-26 Industrial Ave. 2nd Floor, Fairview, NJ 07022 (973) 338-7800
Marriage is...LOVE
The Word gives us essential information about the functions and characteristics of Godly Love.
Characteristics of Love
The Torah has withstood efforts of destruction and severe hatred for centuries. It continues to represent the Ketubah of Messiah to His Bride. Torah has quietly, but ever firmly, supported and protected the people of Adonai. In love, they have protected the Torah until this day. The importance of Torah as a document of love is introduced and laced among the lessons of love as a form of emphasis and understanding.
"The LORD your God is in your midst, A victorious warrior. He will exult over you with joy,
He will be quiet in His love, He will rejoice over you with shouts of joy.
"I will gather those who grieve about the appointed feasts-- They came from you, O Zion
Zephaniah 3:17-18
Love is powerful. The world glorifies and/or fears powers of evil or hate. They do not understand the uplifting strength derived from love as Adonai teaches us.
For God has not given us a spirit of timidity, but of power and love and discipline.
2 Timothy 1:7
In the love of Adonai, there is only truth. There is no such thing as a protective deception or "little white lie".
Little children, let us not love with word or with tongue,
but in deed and truth.
1 John 3:18
There is no fear in love; but perfect love casts out fear
1 John 4:18
Just as the Messianic Community submits to the Messiah, so also wives should submit to their husbands in everything.
As for husbands, love your wives, just as the Messiah loved the Messianic Community, indeed, gave himself up on its behalf,
in order to set it apart for God, making it clean through immersion in the mikveh, so to speak,
in order to present the Messianic Community to himself as a bride to be proud of, without a spot, wrinkle or any such thing, but holy and without defect.
This is how husbands ought to love their wives — like their own bodies; for the man who loves his wife is loving himself.
Why, no one ever hated his own flesh! On the contrary, he feeds it well and takes care of it, just as the Messiah does the Messianic Community,
because we are parts of his Body.
"Therefore a man will leave his father and mother and remain with his wife, and the two will become one."
There is profound truth hidden here, which I say concerns the Messiah and the Messianic Community.
However, the text also applies to each of you individually: let each man love his wife as he does himself, and see that the wife respects her husband.
Ephesians 5:24-33
If you truly attain the goal of Kingdom Torah, in conformity with the passage that says, "Love your neighbor as yourself," you are doing well.
James 2:8
"He who has My commandments and keeps them is the one who loves Me; and he who loves Me will be loved by My Father, and I will love him and will disclose Myself to him."
John 14:21
"And they overcame him because of the blood of the Lamb and because of the word of their testimony, and they did not love their life even when faced with death.
Revelation 12:11
Functions of Love
showing tolerance for one another in love, being diligent to preserve the unity of the Spirit in the bond of peace.
Ephesians 4:2-3
No one has seen God at any time; if we love one another, God abides in us, and His love is perfected in us.
1 John 4:12
There is no fear in love; but perfect love casts out fear, because fear involves punishment, and the one who fears is not perfected in love.
1 John 4:18
Blessed is a man who perseveres under trial; for once he has been approved, he will receive the crown of life which the Lord has promised to those who love Him.
James 1:12
Life Applications of His Love
He who loves pleasure will become a poor man; He who loves wine and oil will not become rich.
Proverbs 21:17
He who loves money will not be satisfied with money, nor he who loves abundance with its income. This too is vanity.
Ecclesiastes 5:10
If we have food and covering, with these we shall be content. But those who want to get rich fall into temptation and a snare and many foolish and harmful desires which plunge men into ruin and destruction. For the love of money is a root of all sorts of evil, and some by longing for it have wandered away from the faith and pierced themselves with many griefs. But flee from these things, you man of God,and pursue righteousness, godliness, faith, love, perseverance and gentleness.
Fight the good fight of faith; take hold of the eternal life to which you were called, and you made the good confession in the presence of many witnesses. I charge you in the presence of God, who gives life to all things, and of Christ Jesus, who testified the good confession before Pontius Pilate, that you keep the commandment without stain or reproach until the appearing of our Lord Yeshua Messiah,
1 Timothy 6:7-14
We love, because He first loved us.
1 John 4:19
For the married couple, Adonai is the Supreme example to follow when searching for the perfect spouse to emulate.
and from Yeshua Messiah, the faithful witness, the firstborn of the dead, and the ruler of the kings of the earth. To Him who loves us and released us from our sins by His blood—
Revelation 1:5
'But I have this against you, that you have left your first love. 'Therefore remember from where you have fallen, and repent and do the deeds you did at first; or else I am coming to you and will remove your lampstand out of its place--unless you repent.
Revelation 2:4-5
'Those whom I love, I reprove and discipline; therefore be zealous and repent.
Revelation 3:19
The one who does not love does not know God,
for God is love.
1 John 4:8
In the service of Messiah,
Messianic rabbi Andrew & rebbitzen Kelly Dinnerman
"Jew & Gentile One in Messiah"
"the biblical truth lives here"
No Talmud (rabbinic teachings) and No Christian doctrine. Straight biblical teachings.
"The Route 66 Highway"...Genesis to Revelation the only perfect word of God!
Always remember Yeshua the Messiah is the same Yesterday, Today and Forever.
He was never a Catholic, Baptist, Evangelical, Pentecostal or any of the other 1,500 denominations of Christianity
He is, and always will be a Jew. And all the Talmidim (Disciples) were Messianic Jews
Why the name Beth Goyim?
Isa 56:7 I will bring them to my holy mountain and make them joyful in my house of prayer; their burnt offerings and sacrifices will be accepted on my altar; for my house will be called a house of prayer for all peoples."
Mar 11:17 And He began to teach and say to them, "Is it not written, 'MY HOUSE SHALL BE CALLED A HOUSE OF PRAYER FOR ALL THE NATIONS'
House = Beth in Hebrew People or nations =all peoples Hebrew & Gentiles
hence the name of the congregation...Beth Goyim
Messianic = meaning we believe and follow Yeshua the foretold Messiah of Israel
Congregation = group of people with a similar thought process.
STATEMENT OF OUR FAITH

ABOUT US/BIO

SERVICE & BROADCAST TIMES

DIRECTIONS

ISRAEL VIDEOS
THIS WEEK'S MESSAGE
THE REMNANTS CALL MESSIANIC MUSIC RADIO SHOW

THE REMNANT'S CALL TV SHOWS

EDUCATION

Marriage Ministry
CONCERTS
PROPHECY
Upcoming events
ESPANOL
VIDEOTRACKS
Messianic Home School
UStream video on demand
Livestream 24/7 TV channel
WBGMC-TV

on smartphone

download FREE vimeo app OR ustream app

BGMC TV

LIVESTREAMING

TUESDAY 7:15PM EST & SHABBAT (sat) 11AM EST
To contact by E-Mail hit button below
| | |
| --- | --- |
| Messianic rabbi Andrew | rebbitzen Kelly |
rabbiandrew@bethgoyim.org
Beth Goyim Messianic Congregation is a 501C3 not for profit organization
Beth Goyim Messianic Congregation is like the first congregation/church at Antioch. Jew and Gentile one in Messiah. So it was in the beginning so shall it be in the end. Knowing Yeshua (Jesus) the Messiah is not about religion it is about faith.
Learn about your Heritage. Yeshua "Jesus" is the same always and He never stopped being a Jew. Come and get back what Hasatan "satan" has stolen from you. If you are saved you are engrafted into the Hebrew Olive Tree. Come to Beth Goyim and see things from the original "Jewish" perspective.
Live web-broadcast
Shabbat "The Lord's day-Sat", Bible Study (Tuesday) & Prayer (Thursday)
SHABBAT "Saturday" at 11 AM - Bible Study Tuesday night 7:15-9:30PM EST
World Wide Prayer Night Thursday 7:30-9:30PM EST
973-338-7800
We'll be looking to see you this week at :
20-26 Industrial Ave. 2nd floor (there is an elevator)
Fairview, NJ 07022
FREE parking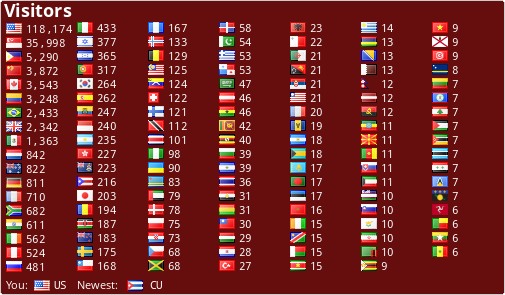 If you need to know what time is it in the world click here